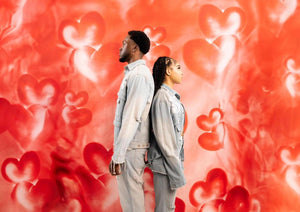 Statement from Scelto USA
In Loving Memory of Creator & CEO Casley Goodwill

We extend our deepest gratitude and appreciation to our incredible community for supporting the endeavors of our beloved Founder and CEO, Casley Goodwill. Though he may be physically absent, his spirit and legacy remain forever alive in our hearts.

Casley's passion for crafting exceptional garments and sharing creatively thought-out messages inspired the inception of Scelto USA. He poured his heart into every detail, dedicating countless hours of time and effort to ensure the utmost quality and perfection in each piece of our collections.

We would like to express our heartfelt thanks to Casley's supporters, his entire Family, and the dedicated SCELTO team. Casley's younger brother Calson Goodwill, his girlfriend Tiara Kosie-Williams, Website Manager Leslie Wilson, our Manufacturers, and Creative Director Tyler, also known as Saint Visionary, along with the support of our dear friends from "Lost On The Rack" Clothing Store and many others have played an instrumental role in bringing his vision to life.

Casley once described his inspiration behind the "War Dreamer" Collection with the exact words:

"War Dreamer" Collection is Scelto USA's first full clothing collection. This collection is based on life after the War. Some people are longing for a nostalgic feeling reminding themselves of life prior to, others are looking for a fresh start in the present day, and the rest find themselves jumping back and forth between the two. Mentally, we have all struggled getting through. This collection will showcase the scars and healing that has taken place throughout the journey."

- Casley Goodwill - Founder / CEO / Creative Director

It is with great honor that we announce the release of the "War Dreamer" Collection on Casley's birthday. This significant date holds deep meaning to us as we celebrate his life, his vision, and the incredible legacy he has left behind. As we continue Casley's legacy, we pledge to honor his creative vision and unwavering commitment to excellence. The release of the "War Dreamer" Collection would not have been made possible without the support and encouragement of each and every one of you. Thank you for standing beside us on this incredible journey. Together, we will keep Casley's spirit alive and share his craft, his messages, and his indomitable passion through each garment we create.

With profound gratitude,
The Scelto USA Team